The Road to Mastery was co-founded by Neil Furber and Robert Colbourn. Originally brought together as driving consultants for the Porsche Experience Centre, based at Silverstone Grand Prix Circuit, they discovered their synergy and unequivocal passion both for driving and teaching others how to do it well.
All events and driver development provided by The Road to Mastery include at least one of the co-founding pair as well as a varied range of featured guest coaches. Each presented under their own merit, our guest coaches offer areas of expertise and styles of delivery to enrich our offering and help you get even more from your personalised driver development.
As an automotive engineer by training – and previously a member of the Red Bull Racing Formula One Team – Neil brings unrivalled technical knowledge to the driver training industry. An insatiable hunger to absorb everything he could about driving for over 25 years and an obsession with limit handling makes Neil one of the driver development sphere's foremost experts on vehicle dynamics and how cars respond to your inputs.
When it comes to understanding how your car works and how to get the best from it, few will come close to what he can teach you. Cast concerns of over-reaching techno-babble aside, for he's got plenty of time under his belt writing motoring magazine articles as an expert in driving and vehicle technology. Naturally, that content must be accessible to a wide-ranging audience. You'll hear him talking about conkers on a string, your childhood memories of the roundabout in the playground and day-to-day activities from all walks of life as means to explain at-the-limit dynamics and simplify common technical terms like 'slip angle' and 'yaw rate'. But, don't worry, if you're technical, he'll ramp things up a bit!
With his part in four back-to-back Formula One Constructors' Championships within Neil's accolades and unwavering attention to detail, he knows only the pursuit of excellence. Tap into this and it's bound to rub off into your driving.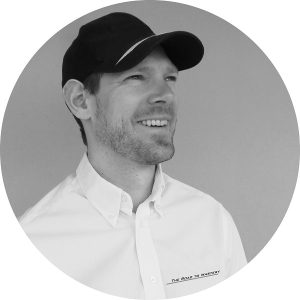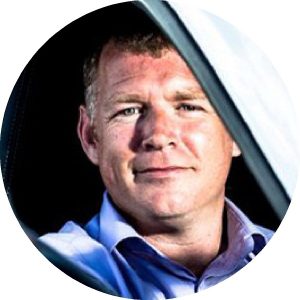 One of the go-to coaches in the industry for some time, Rob needs little introduction. Once the protégé of the legendary Bernard Aubry, he delivers unique depth and nuance within road driving alongside more conventional performance techniques.
More years ago than Rob would care to admit, he held a job racking up nearly a hundred thousand miles a year, so his experience, knowledge and analytical nature have made him an encyclopaedic and interactive resource. Ask him questions and you'll be enthralled by the answers. Let him ask you questions and you'll really start to learn something.
You'll notice that The Road to Mastery tagline starts with 'philosophy'. Well, that's Rob all over. A huge fan of both Bruce Lee's profound wisdom and the subtle behavioural modification presented by illusionist Derren Brown, he applies the usually negative, analytical character of a naval-gazer to impress drivers with almost-unfathomable depth of reflection. If you believe you've spent huge amounts of time thinking about your driving, come and chat to Rob. He'll take you on to yet another level!
– 1:1 coaching from multiple experts on each of our events
– Featured guest coaches bring specialism to specific events
– Different perspectives
– Multi-influence
– Varied styles
Unlike working one-to-one, exclusively, with just one driver coach – or for just a short time as with the majority of experiences on offer elsewhere – The Road to Mastery provides multi-influence driver coaching across several driving disciplines. To further enrich the wide-ranging knowledge and delivery provided by Rob and Neil, our featured guest coaches introduce even more experience, further perspective and a wider range of specialism. Here are some of our most regular guest coaches…
Whilst Ian's name doesn't crop up very often among the general public, his experience across the driver development sphere is both rich and varied. As one of the first hand-picked coaches chosen to deliver training to new owners of high-powered Porsches, he's been a stalwart of the industry for decades.
Very approachable, professional and passionate, Ian also brings a superb touch of humour to his delivery. He's taught in everything from trucks to armoured Range Rovers and even spent a bit of time driving cars on two wheels. Indeed, he may be Lancashire's best kept secret!
Whilst Ian's one of our hand-picked road experts, that doesn't mean he can't pedal with the best of them once the driver aids are switched off and the tail's hanging out on the track.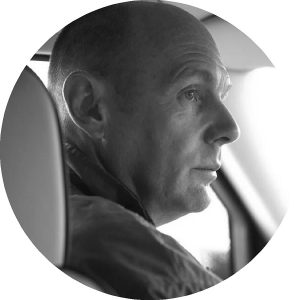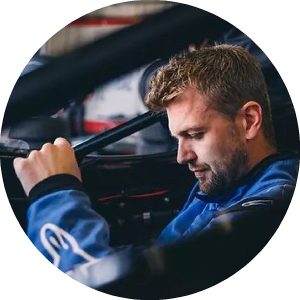 Ryan is one of the youngest guest coaches at The Road to Mastery, but don't let that put you off! First discovered when working alongside Neil for the odd day at Bedfordshire-based PalmerSport, he demonstrated his professionalism and manner right from day one.
A bonafide racing driver with outstanding limit handling skills, Ryan is often part of our circuit driving events and offers some of the most exhilarating demonstration laps. He spent some time as the chap chosen to give very sideways passenger drift laps at multiple circuits for a now-defunct driving experience company.
After completing multiple seasons and winning many championships in karts from the age of twelve, he's raced Formula Vee and Formula Ford in the single-seater category with various GT3 drives in multiple BMWs and a Lamborghini Super Trofeo. As well as competing in some 24h races and Britcar, he's also got plenty of experience at the wheel of Le Mans Prototype-style slicks-and-wings-equipped Radicals. Winning nearly 50% of the races he's started and setting fastest lap for more than a third, he's got a pretty impressive record for somebody not regularly in the racing headlines. Don't tell him we're so impressed – we need his head to still fit inside his helmet!
In many ways, Abbie requires no introduction. As the pseudo-replacement for The Stig, Abbie features as the test driver on Amazon's, The Grand Tour.
Both a professional driver coach and high-level racing driver, Abbie's experience and anecdotes bring another something different to the team. She blends a touch of celebrity with bags of humility and is a high-profile racer in the all-female single-seater W Series.
If you're lucky enough to attend one of the events where Abbie is with us, you'll hear a little about what it's like working in TV, get the inside track on how things are progressing for women in motorsport and you might even get a few ride laps with Stig's replacement at the wheel!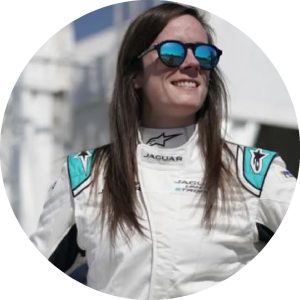 Our Driver Development Packages
Gold Class
For those who want the very best and on a regular basis, our Gold packages include maximum flexibility to book yourself on to our core events with priority booking for our sought-after multi-day Drivers' Club events.
With fine dining and the best hotels, you'll have all the bells and whistles and the option to cancel the odd event at short notice should something urgent come up. We even throw in a few exclusive extras to boot!
Silver Class
Our most popular Driver Development Packages by some margin, Silver will give you access to our intensive packages as well as some Drivers' Club events reserved exclusively for Silver and Gold customers.
Good food and comfortable accommodation punctuate and bookend each day on road, track or proving ground. Silver events sometimes include some surprise vehicles. Go on, treat yourself, both you and your car deserve it!
Bronze Class
Whilst Bronze and Bronze Plus packages are our entry-level range they include at least two of our class-leading events across a year. Providing the option to include some accommodation or not, you can choose whether you direct funds towards hotels and luxuries or channel everything into your personal development.
Bronze customers make up a large proportion of our most dedicated students.