Millbrook Proving Ground: Test Tracks
As you'd expect from a world-class vehicle proving ground, there are myriad test tracks and facilities within the confines of Millbrook. Nestled away in the Bedfordshire countryside, Millbrook Proving Ground has everything from wind tunnels to military vehicle courses with lots of dynamic test tracks sprawled across the automotive playground.
For our Limit Handling events, we've chosen five core areas to create dynamic situations suited to your personal development. Although most emulate the open road, each zone is a closed test circuit. This provides repeatable conditions and improved safety as well as allowing you to enjoy performance and sensations well outside the legal limits of the public highway.

at Millbrook Proving Ground
– Dynamics and Steering Pads
– Alpine Hill Route
– Handling Circuit
– High Speed Bowl
– Mile Straight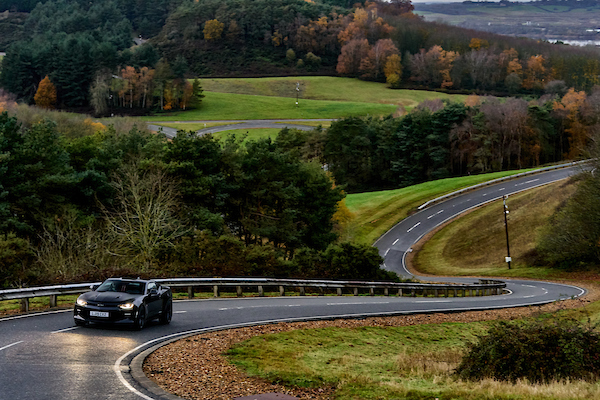 The Alpine Hill Route is perhaps Millbrook's jewel in the crown. Think of it as a mini-Nordschleife built to test both car and driver to extremes, yet looking and feeling like one of the best country roads you've ever driven!
This test track is well known despite not being freely accessible to the general public. It even boasts a bit of celebrity, having been used in TV and Film including for Fifth Gear and as the chosen location for the Aston Martin DBS jump and car crash scene from the James Bond film, Casino Royale.
Offering a multitude of blind bends and progressively steeper gradients, the Hill Route is the ideal place to hone your vision and road positioning. It's also a great place to work on braking, your cornering system and how to read how your car is about to react to camber, gradient and elevation.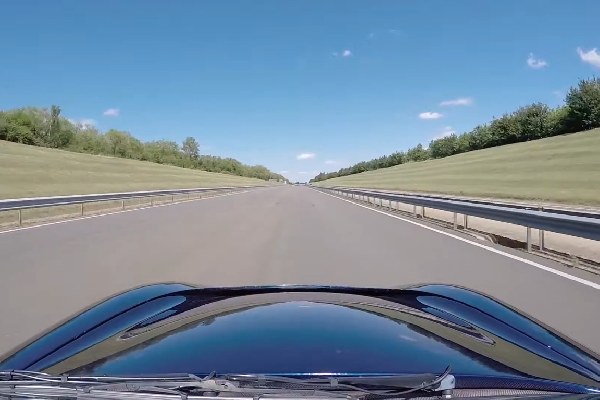 A straight bit of tarmac might sound a bit boring. From another perspective, it's an adrenaline opportunity! Simply put, the Mile Straight is a long strip of asphalt running for a full mile – that's four times a drag strip quarter mile. Superb to test high speed acceleration!
Perhaps there's less to be learned here than in the bends and at the limit, but Millbrook's Mile Straight presents a near unique opportunity to propel your performance car from a standing start as well as a proper chance to test its braking ability.
Worry not, you won't be shredding tyres and burning brakes. This test track is great to develop your vision and use of the pedals as well as to understand traction control and learn to work with your car's ABS. As a bonus, it's a great place to test your car beyond speeds that would be illegal almost everywhere else.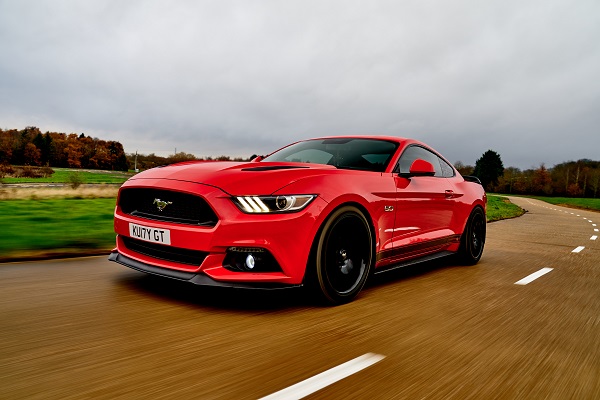 In simple words, Millbrook's Handling Circuit is the race track that isn't a race track. During your visit, we'll spend time on this compelling course to hone your circuit driving techniques as you start to explore the finer details forming its cleverly-designed surface profile.
Featuring a wide range of corners (more varied than most race circuits) and some subtle cambers and undulations, you'll be amazed at what you can learn on the 1.39km loop, which upon first glance, appears to be a simple circuit.
Mid-bend crests, understeer-inducing undulations, double-apex bends, a chicane and a tightening positive-camber right hander. You name it, it's here. You won't experience the higher speeds of true race tracks, but the lack of run-off presents a different challenge. Its best asset: it's quick to learn, but difficult to master. 
Dynamics and Steering Pads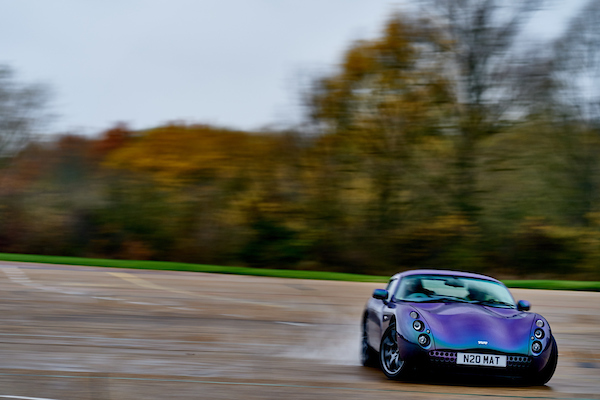 One of the most important parts of your Millbrook visit is the chance to get the back out a bit. Our Limit Handling courses will include plenty of time on either the Dynamics Pad or Steering Pad (sometimes both). Essentially, these are two big, open circles with a varied combination of wet, dry, flat and off-camber.
Whether you just want to reach the limit of grip and get an idea of what it's all about, or you want to truly master drifting, these areas are superb, safe environments for the full spectrum of grip exploration. You can get to grips with understeer, oversteer and learning what to do should you spin your car. These zones provide the perfect opportunity to gain a greater understanding of vehicle dynamics, not to mention learning how to avoid losing control in the first place!
The marked circuits on the surfaces are handy places to run high-repetition exercises to learn more about weight transfer, trail braking and steering on the throttle.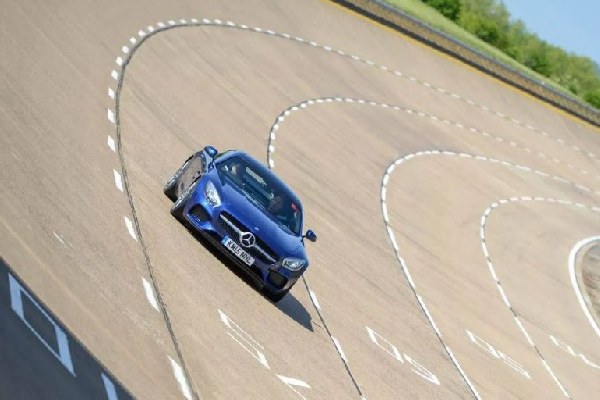 As we sometimes say, 'any idiot can drive fast in a straight line'. Well, the High Speed Bowl is a perfect circle with the five-lane track providing loops of progressively steeper banking. Think Nascar without the straights. As a result, each lane has a particular speed where your car will take the turn with the steering wheel straight!
Don't worry, we'll explain how and why this happens as part of our vehicle dynamics briefings in the classroom sessions. As part of our Millbrook-based events, you'll have the option to run at sustained high speeds using the very test track upon which modern hypercars test their maximum speeds. And with no risk to your driving licence!
You'd be forgiven for thinking there wasn't much to learn on the High Speed Bowl, but it's a great place to work on your throttle precision. We can also teach you some useful nuggets to improve your motorway driving and tune your performance cornering skills in ways you'd never expect!
Driver Development Packages