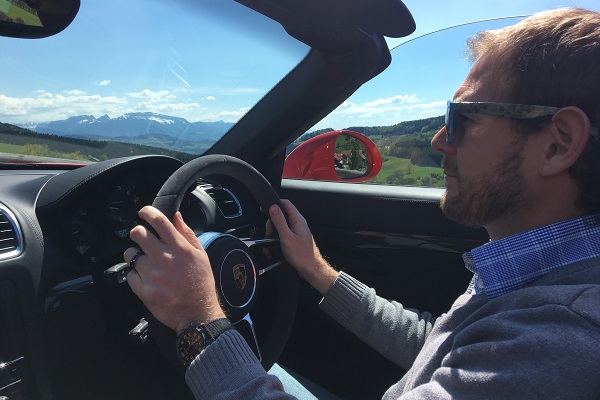 When it comes to roadtrips, there are a few iconic places which spring to mind: The USA's Route 66, Australia's Great Ocean Road and Scotland's North Coast 500. All superb places and well worth a visit. Yet, where each of these is a well-known route and very much the beaten track, the French Alps provide something a little different.
With myriad mountain passes (cols) and breath-taking views – not to mention easy-to-access French eateries – the Alps could be described as a performance driving playground. Wide sweeping routes with minimal traffic, narrow hairpin climbs and some technical wiggly stuff. On our Alpine Roadtrips, you'll find long stretches presenting just the right balance of vision, lane width and complexity. It's all there and you've got a backstage pass. Neil lives in the mountains so has a lovely collection of routes that he knows like the back of his hand. French food, Alpine hotels and a few car-themed visits punctuate the driving.
Drivers' Club Alpine Roadtrips
– Meet local Alpine driving enthusiasts
– Convoy or Fly-in travel options
– Accommodation and food
– Breath-taking views
– Superb roads
When we're coaching and entertaining in the French Alps, The Road to Mastery is very much 'on location'. With Rob and much of the wider team based in the UK and Neil splitting his time between the UK and the mountains near Mont Blanc, you'll have the option to drive down in a warm-up convoy or, if you're tight on time, we can ship your car down and you can fly in via Geneva.
For those driving down, you'll have extra time to get to know some of the other drivers and guests whilst taking in one or two sights to break up the journey. If you like the sound of the jet-set option, have your car shipped down in advance, washed & detailed and stored near the rendezvous point. Your car will be ready and waiting for when you fly in and you will be chauffeur-driven from the airport.
In any case, there will be lashings of French pastries and plenty of hot coffee ready awaiting us at the Alpine rendezvous.